---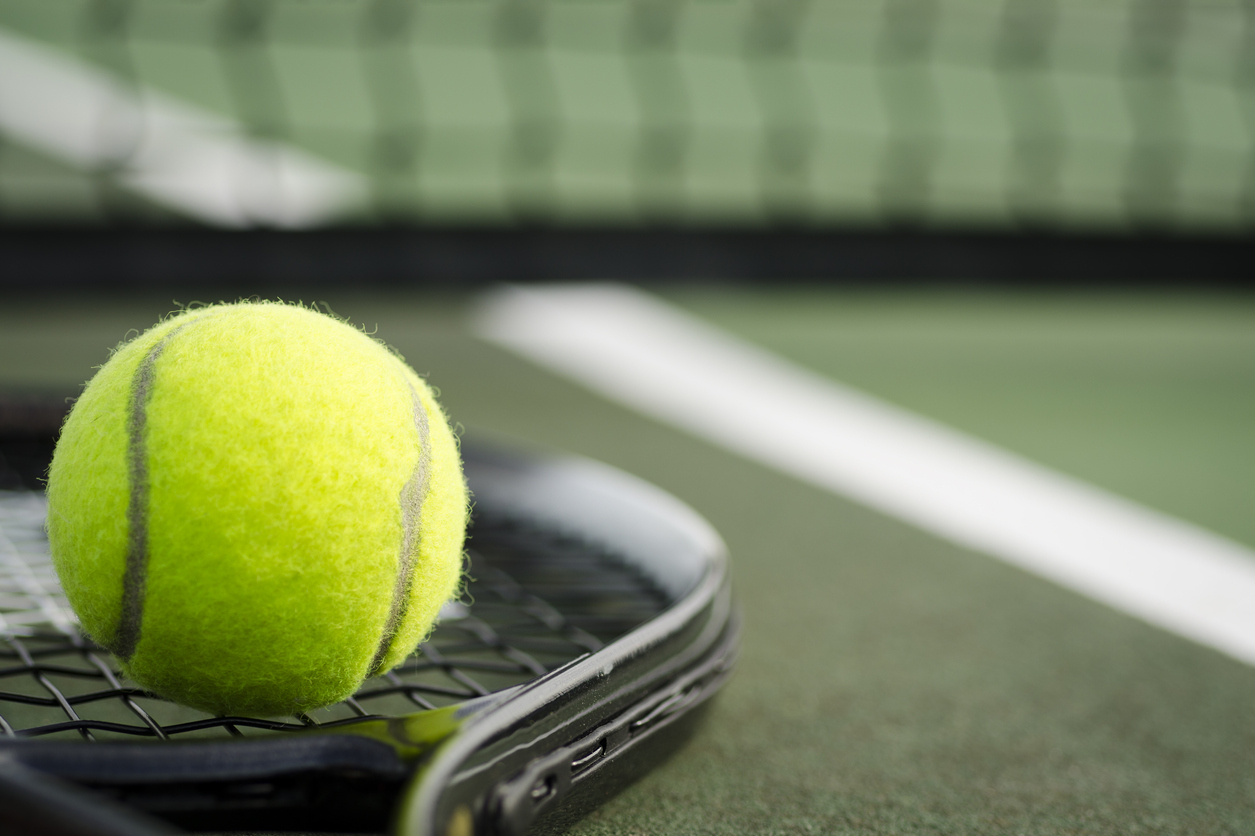 Tennis
Tennis courts are available to book at One Leisure St Ives Outdoor centre (California Road).
The safety of our customers and staff has always been, and will continue to be, our priority.  One Leisure has followed Government guidelines and advice from Public Health England (PHE) and the Lawn Tennis Association, to ensure that we operate safe facilities for our customers to use and enjoy.
Notes for customers on tennis court hire:
Court bookings need to be made in advance.

All children under the age of 8 must be accompanied by an adult.

The 

building at One Leisure St Ives Outdoor centre will remain closed to the public, however toilet facilities will be available for customer use, if required.
Customers will be required to supply their own equipment, including rackets and balls. 
Customers travelling to the centre by car should use the rear car park, adjacent to the tennis courts.
Safe waiting zones have been created for customers arriving in advance of their booking.
Time has been allocated between bookings to allow for cleaning of touch points across the tennis courts, including nets, posts, court doorways and handles.
Player positioning and etiquette:
Players must read and familiarise themselves with the LTA Guidance for participants on safe play before attending.
Singles play is possible between two individuals from separate households, whilst doubles is only permissible between individuals from the same household.
Players should avoid changing ends.
Players on adjacent courts should be mindful of the other court and not encroach onto the playing area. 
A minimum 2m distance should be maintained from other players at all times.
Should tennis balls cross courts players should not handle them but either kick back or use their racket to return the ball to the other court.
Any player that fails to adhere to the guidelines will be asked to leave the facility and may face further action.
Book and Pay via the app
Download the One Leisure app to view tennis court availability and make bookings.
Book and Pay Online
Beat the queues by booking One Leisure activities online. You can search availability 24 hours a day plus book and pay activities up to 7 days in advance. There is no charge to use the online booking service and there are no surcharges when you pay by credit or debit card.
Make a booking

If you have already registered with One Leisure, simply click the button below to make a booking. Please note that payment needs to be made within 20 minutes of the booking being made. Payment details are not stored using our secure payment system.

Book and Pay Online
---
Not yet registered?
If you have a One Card:
If you already have a One Card simply complete the registration form below. You will then receive an automatic response with your login details.
Register for Online Bookings
If you do not have a One Card:
If you do not have a One Card you will need to complete a One Card Application Form using the link below. By completing this form you will also be registered to book online. Please note that this is not an automatic process - only after you've received your card can you book and pay online.
Apply for a One Card
---
Apply for a Tennis Pass online
SAVE with the One Leisure Tennis Pass, just £35 a year.
Apply for tennis pass
---
Problems booking online?
If you have any problems making your online booking or cannot cancel/move a booking please contact us by using our enquiry form.
Updated 19.11.2020