---
One Plan
Your personalised 12-week fitness journey
The OnePlan is designed to support you on your fitness journey. It gives you the ability to discuss and set your short, medium and long-term goals, as well as create a tailored programme just for you. You will be given one of our driven Fitness Consultants to guide you through this entire process from your initial induction to your final 12th-week check-in.
*Does not include gym membership.
---
We have been delighted with the great feedback from our customers and the great results they achieved with the One Plan, our 12-week fitness programme.
Their success is our success, and we would like to share the story of

Kathy

, who is a member of One Leisure St Ives.
"I had been using the gym at St Ives Leisure Centre for a few months but did not feel that I was getting the best experience from it. I saw an advert for One Plan so enquired at reception about it. They explained what was involved and the cost of a 12-week plan then I was offered a convenient appointment to meet with Tilly, one of the Fitness Consultants. I was very anxious about attending as I am 63 yrs old and thought I would be mocked for wanting an exercise plan.
How wrong I was!
Tilly met me at the door. She was bright and bubbly and made me feel very welcome. We went to a private room, and she asked me about my expectations. I wanted to get fitter and tone up a bit. My measurements and weight were recorded on a machine. Tilly explained what kind of exercises I would benefit from and together we went around the appropriate machines for me to try them out. Tilly was so encouraging. We came up with a plan, and she entered it all onto the computer and set up an app on my mobile for me. She showed me how to register my activities.
Throughout this initial contact, she helped me relax, and we had a laugh about some of my misconceptions.
Tilly arranged a review appointment for 2 weeks' time. Each time I went to the gym if she was on duty she would chat with me and motivate me. At my next review, my measurements and weight were measured again. Till gave me really positive feedback and encouraged me to increase my repetitions and weights. By the end of my 12 weeks, I had doubled some of my weights, lost some weight built some muscle and moreover grown in confidence.
The One Plan was just what I needed, and I would recommend anyone to give it a go.
Good luck to you all and Thank You to Tilly and The One Leisure Team. "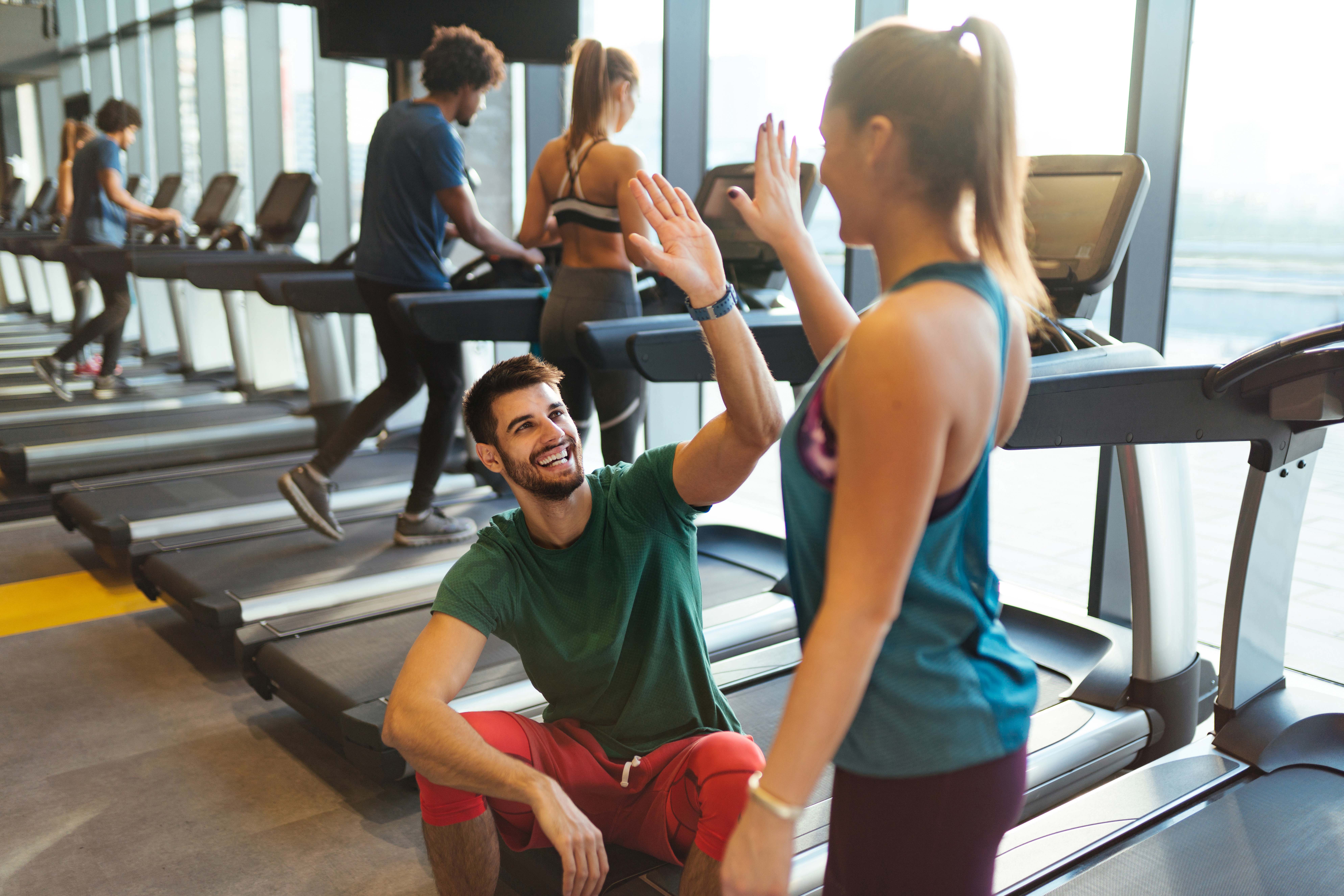 ---
Please get in touch with our Customer Service team on 01480 388111 or email CRM_Leisure@huntingdonshire.gov.uk
Alternatively, please ask at reception.
Our team will be happy to help.
---