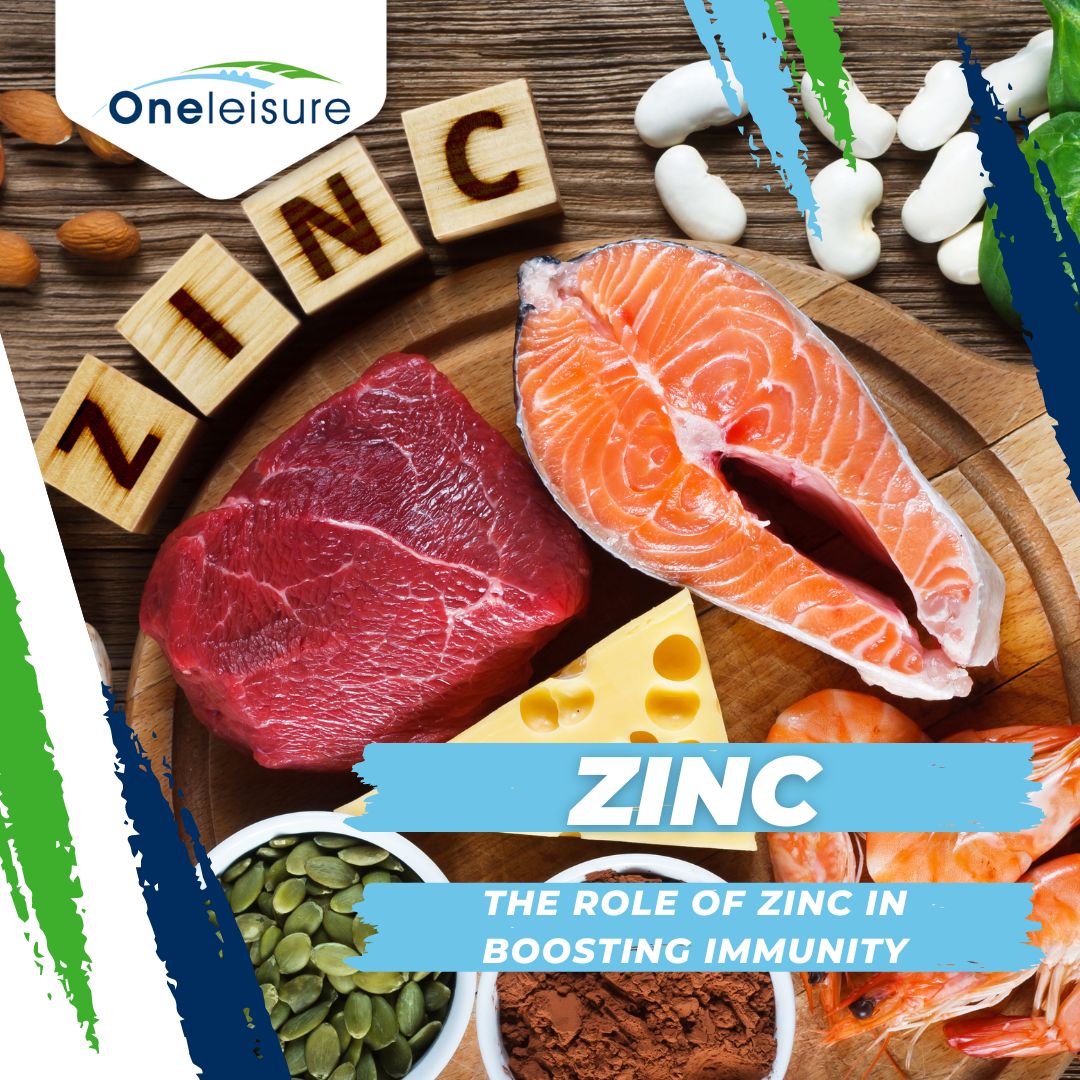 The role of zinc in boosting immunity

Zinc is a mineral that has been found to be essential for immune function as well as its role in repairing body tissues and wound healing. Our bodies aren't able to make zinc, which is why it is so important that we get enough from our food. The cells of our immune system depend on it to function correctly, it helps to keep our skin healthy and reduces inflammation.

It is found in high concentrations in red meat, nuts, like almonds and cashews, seeds, pulses and legumes.

As zinc isn't stored in the body we need to make sure we get enough from our diets to fulfil our zinc requirements. This can usually be quite easily achieved by eating a balanced diet and including a variety of fruit and vegetables, some protein rich foods like eggs, meat or legumes, wholegrains and nuts and seeds.

Snacking on a small handful of almonds or including some seeds when baking are a couple of good ways to increase our intake of this very important nutrient.

During the colder months when the incidence of colds, flu and other illnesses tend to increase, ensuring we take in enough zinc along with other essential vitamins and minerals is more important than ever.

Sufficient zinc levels in the body will mean immune cell function and signalling is more efficient, thereby enabling a strong immune defence against pathogens.

Why not try this delicious and easy warming curry - making your own curry paste need not be daunting! This recipe is packed with immune-boosting zinc and makes two large portions or four smaller portions.

Easy Chickpea Curry

Ingredients
2 tablespoons cooking oil
1 onion, diced
1 or 2 fresh chillies, chopped (seeds in or out dependent on taste)
1 small bulb of garlic
Thumb-sized piece of fresh ginger, peeled
1 tablespoon ground cilantro
2 tablespoons ground cumin
1 tablespoon garam masala
2 tablespoons tomato puree
2 cans of chickpeas, drained
14 oz can of chopped tomatoes
3.5 oz creamed coconut
3.5 oz spinach (frozen can be used too)
Fresh cilantro, chopped - to serve
Method

1. Heat some of the oil in a frying pan and fry the onions and chillies until softened.
2. In a food processor combine the garlic, ginger, remaining oil, ground cilantro, cumin, garam masala, tomato puree, a pinch of salt and the onion and chilli mix. Blend to a smooth paste - you may need to add a drop of water.
3. Cook this paste in a medium saucepan for 2 minutes, whilst stirring.
4. Tip in the chickpeas and chopped tomatoes and reduce for 5 minutes.
5. Add the creamed coconut and a little water for another 5 minutes then add the spinach and cook until soft. (If using frozen spinach this may take a little longer and you may need to and a little more water).
6. Serve with basmati rice and garnish with fresh cilantro.
Disclaimer: The content of this page is not intended to be a substitute for professional medical advice, diagnosis or treatment. Always seek the advice of your physician with any questions you may have regarding a medical condition. References are available on request.