National Pool Lifeguard Qualification (NPLQ)
If you are looking for a career in leisure, the National Pool Lifeguard Qualification (NPLQ) is a great first stepping stone for you. The Royal Lifesaving Society (RLSS UK) NPLQ is an internationally recognised lifeguard qualification. If you are mentally alert, proactive, have good vision and hearing, and are physically fit, then this is the course for you. Throughout the 36+hour training course you will learn pool rescue techniques, Lifeguard theory as well as First Aid and CPR training. This course is aimed at 16+ and is a great way to learn lifesaving skills as well as start a career in leisure with like-minded people.
The NPLQ is the most awarded lifeguard qualification in the UK and Ireland and is also internationally recognised. More than 46,000 pool lifeguards qualify with the RLSS UK every year, and there are currently more than 90,000 pool lifeguards qualified in the NPLQ – 95% of all UK pool lifeguards.  
RLSS UK is regulated by Ofqual, Qualifications Wales and CCEA in Northern Ireland.
---
National Pool Supervisor Qualification (NPSQ)
For those staff that are responsible for the supervision of lifeguards and other leisure centre staff as well as managing the day-to-day running of a leisure centre or swimming pool environment, this is a great course to increase your understanding of health, safety and welfare within the leisure environment for not just customers but for staff as well. This two-day course covers Health and Safety at Work Act and the Law, dynamic risk assessments, working time directives, workplace regulations, and real-life case studies across the industry.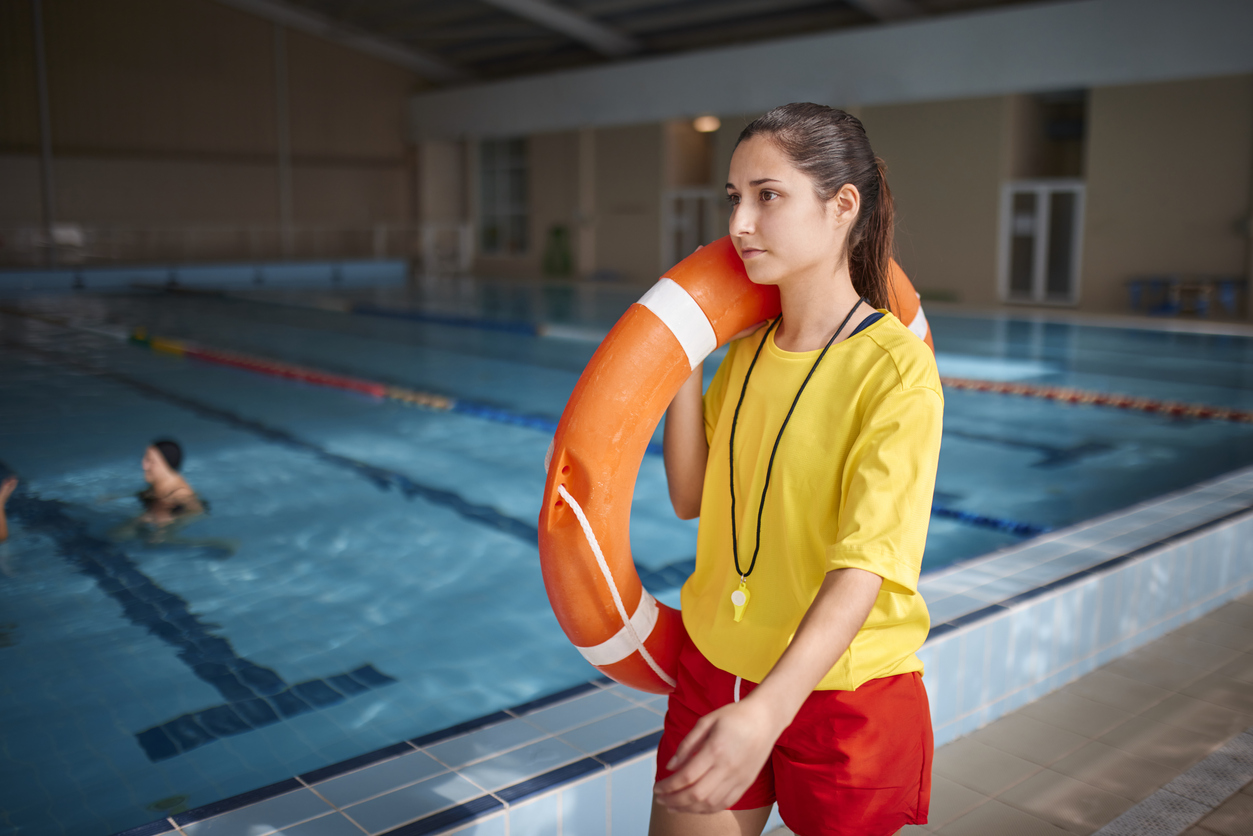 Upcoming NPLQ Courses in 2023:
The price of these courses is £275.
Easter half term courses:
Course dates: Monday 10th April –14th April 2023. (OLSI)
May half term courses:
Course dates: Monday 29th May – Friday 2nd June 2023. (OLH)
Exam dates: Saturday 3rd June 23.
Summer holiday courses:
Course dates (OLSN): Monday 24th July – Friday 28th July 2023.
Course dates (OLH): Monday 21st August – Friday 25th August 2023.
Exam Dates: Exact dates to be confirmed nearer the time. Usually Sunday 30th July and/or Wednesday 2nd August 23 (OLSN). Saturday 26th or Sunday 27th August 23 (OLH).
October half term courses
Course dates: Monday 23rd October – Friday 27th October 2023. (OLSN)
Exam dates: Exact dates to be confirm nearer the time. Usually Sunday 29th October and/or Wednesday  1st November 23 (OLSN).
NPLQ pre-requisites. Every candidate MUST be able to do the following:
Swim 100 on their front.
Swim 100 on their back.
Climb out of the pool unaided (without using stairs).
Tread water for 30 seconds.
Swim 50m in 60 seconds
Collect an object from the deepest point of the pool.