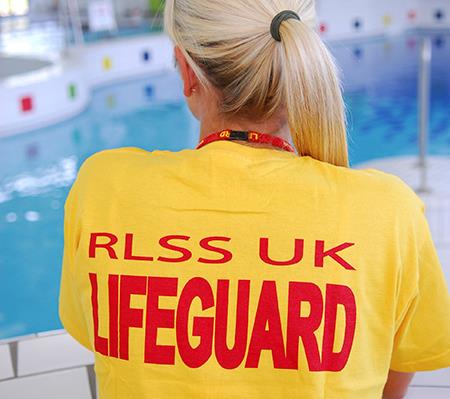 Have you always wanted to be a Lifeguard?
Complete your NPLQ course and exam at One Leisure Neots *& Huntingdon
We are looking to recruit new staff on the back of this course.
-Subject to a recruitment process.-
---
Award Description
National Pool Lifeguard Qualification Generation 9
The NPLQ is the most awarded lifeguard qualification in the UK and Ireland and is also internationally recognised. More than 40,000 pool lifeguards qualify with the RLSS UK every year, and there are currently more than 80,000 pool lifeguards qualified in the NPLQ – 95% of all UK pool lifeguards.  
RLSS UK is regulated by Ofqual, Qualifications Wales and CCEA in Northern Ireland.
If you'd like to learn more about being a lifeguard click here.
Lifeguard Course Prerequisites  
Every candidate attending an NPLQ course must be 16-years-old at the time of taking the NPLQ final assessment and be able to:
Jump/dive into deep water
Swim 50 metres in less than 60 seconds
Swim 100 metres continuously on front and back in deep water
Tread water for 30 seconds
Surface dive to the floor of the pool
Climb out unaided without ladder/steps and where the pool design permits
Candidates will be contacted closer to the course start date with any further information required.
Book - One Leisure St Neots 
Monday 25th July - Friday 29th July
daniel.hehir@huntingdonshire.gov.uk
Book - Huntingdon
Monday 29th August - Friday 2nd September
daniel.stoddart@huntingdonshire.gov.uk