Creche facilities available at all One Leisure centres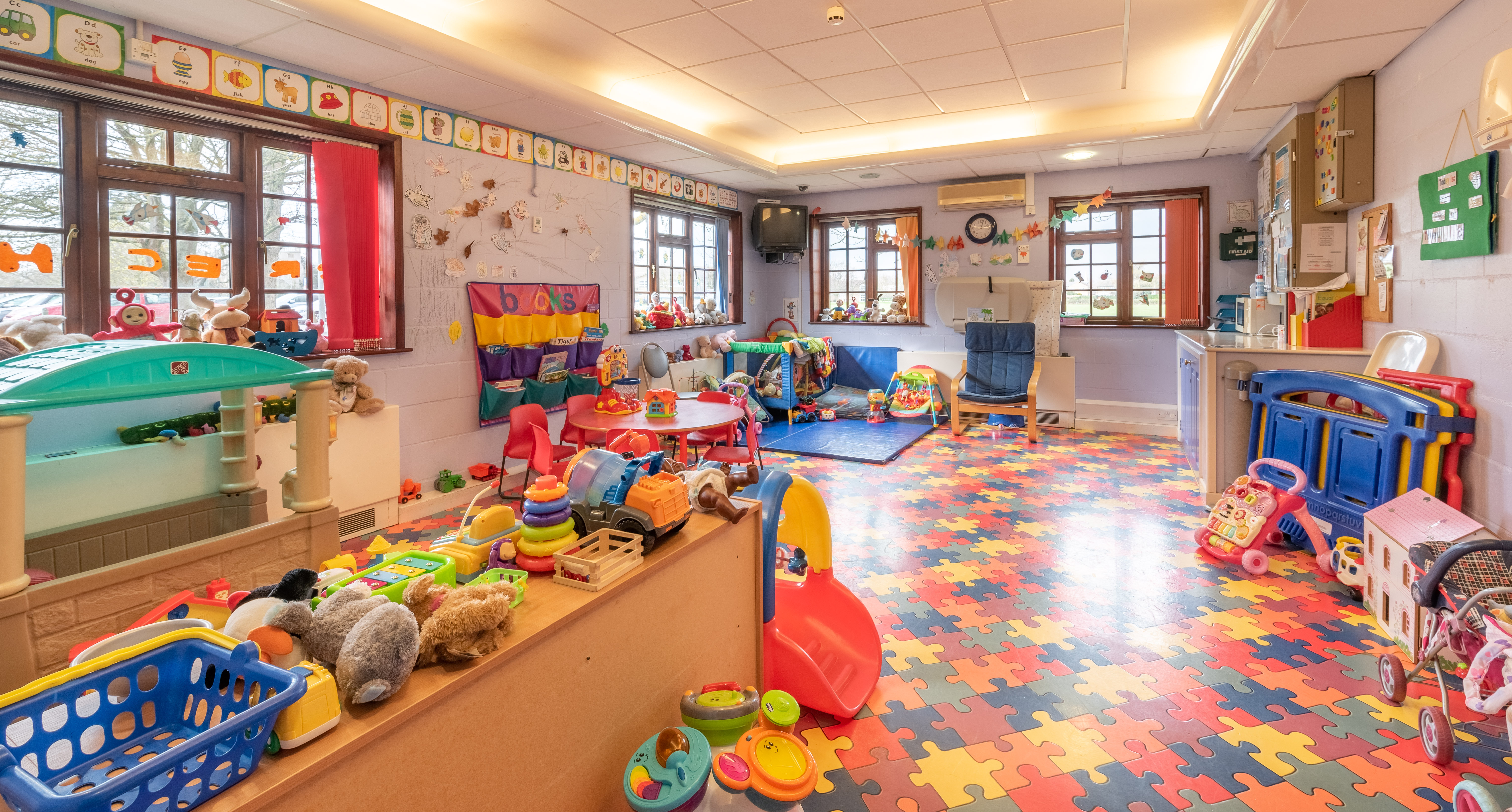 You can work out at One Leisure knowing your child is having fun in a safe environment with caring, friendly and qualified staff​. Our crèche facilities promote active learning and opportunities for children to socialise with others.
The crèches are arranged into different areas with resources stored at children's level to encourage independent play.

Activity areas encourage interaction with others, this allows your child to discover relations through direct experience.

The emphasis is on child-initiated play, with the adults guiding the child through play experiences that they have chosen.

Learning areas help children to build on existing skills and acquire new skills.

The setting is organised to support exploration using all the senses, discovery and choice.
For opening times please see the centre pages. 
The crèche is for children under 6 years old, and is FREE for children of Platinum members. For non members, one hour sessions are £2.50 or you can purchase a crèche pass which costs £25 for 20 x 30 minute sessions. 
Booking in advance is essential. Parents/guardians must not leave the premises when their child is in the crèche and can book a maximum of two hours per day.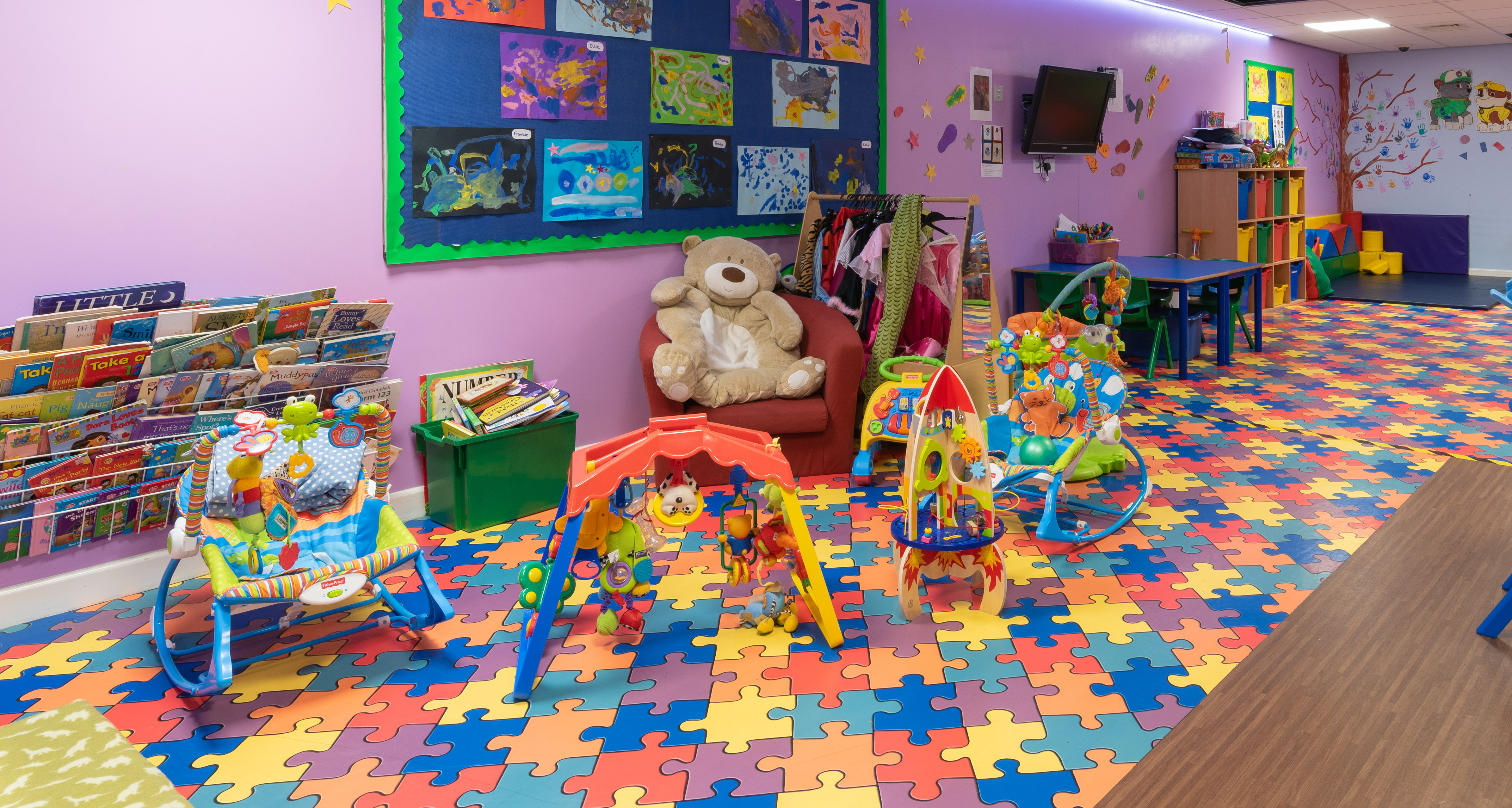 BOOKING Crèche spaces can be booked up to 7 days in advance by phone, in person or online. You must have a valid one card for all bookings and our team can register you for online bookings. Sessions are booked in 30 minute blocks, 1 hour is 2 sessions. 
Book Online
CANCELLATIONS If you need to cancel your booking, you must notify the centre prior to the booked time. You will then be entitled to a full refund (online bookings can only be refunded by phone or in person). If you do not attend your booking, you will be charged in full for the session(s). 
DROP OFF/PICK UP Parents/Guardians must accompany their children to the crèche and sign their child in. The parent/guardian nominated at the time of arrival is required to collect the child at the end of the session and sign the register upon collection. Under exceptional circumstances only, will One Leisure allow children to be collected by a party other than that nominated at the time of arrival. Should this situation arise, parents are required to inform the crèche in advance of the child being collected, who the collecting party will be. 
LATE COLLECTION CHARGE If you are late collecting your child, you will be charged £5 per 15 minutes (this includes Platinum members).
LUNCH and SNACKS Children may bring a packed lunch or healthy snack if required but all food must be clearly labelled with the child's name (no sweets or nuts allowed). 
FIRST AID and MEDICAL ATTENTION Please ensure that any medication your child requires is brought to the crèche. All medications must be clearly labelled and you must sign a medical consent form. If your child requires urgent medical attention we will ask the parent or carer to leave the activity they are taking part in and return to the crèche. If for any reason we cannot make contact and it is in the child's best interest, the child may be removed from the Centre to the local hospital for better supervision and treatment.